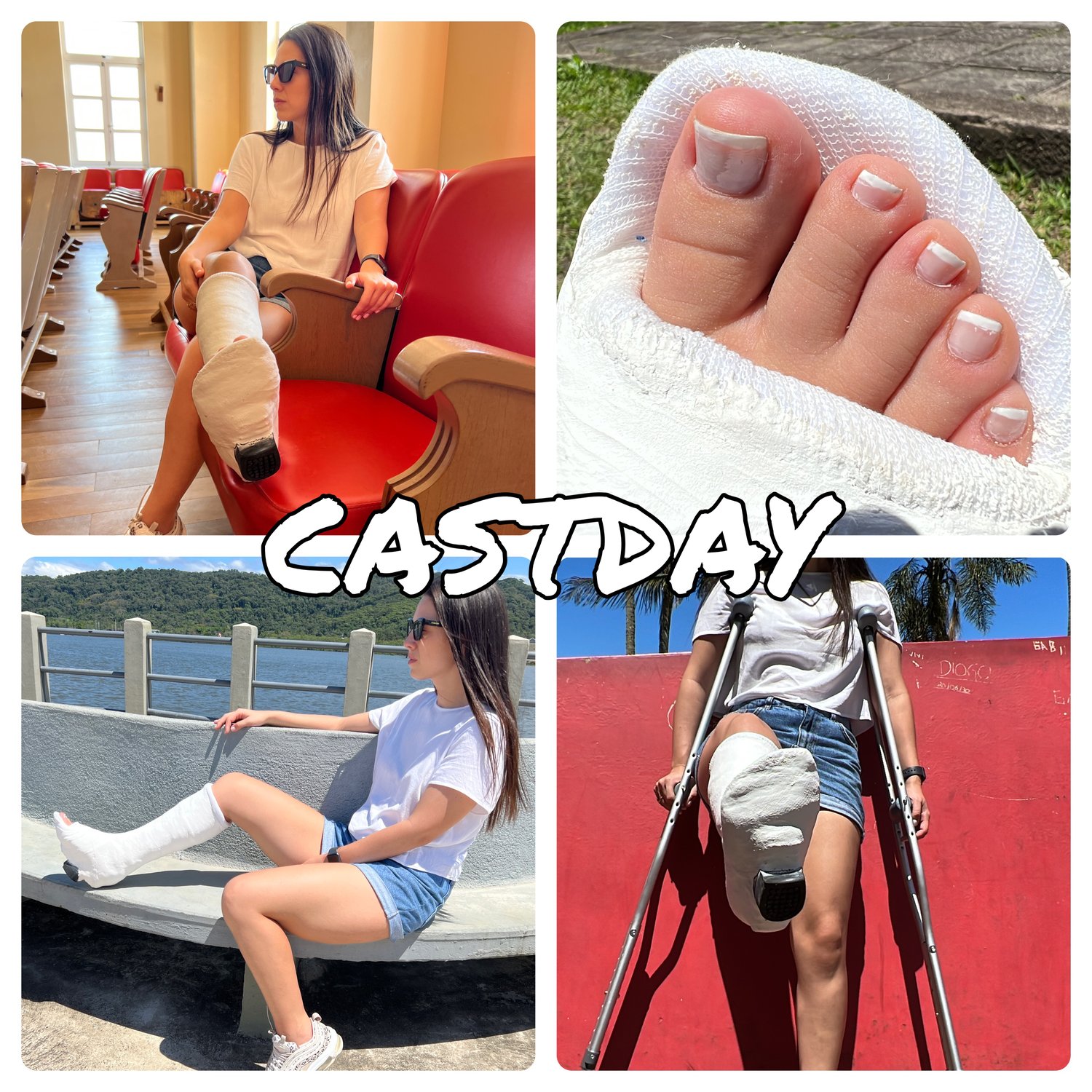 3 days w/ Plaster SLWC - 41 min video and 155 Pics
🇺🇸I finally made the long awaited plaster SLWC and Frenchie on my toenails. I was apprehensive that I would have to dry the plaster very well in order to step on the rubber heel. Everything went very well and the rubber heel was very stiff. I traveled to two seaside towns near my city. These towns are very touristy and there were a lot of people there, my cast caught people's attention and I loved it! It was a wonderful weekend and I wish I could have stayed longer with my white cast!

🇧🇷Finalmente fiz o tão esperado plaster SLWC e com francesinha no pé. Fiquei apreensiva em saber que teria que secar o gesso muito bem para pisar com o salto de borracha. Deu tudo muito certo e o salto de borracha ficou muito rígido. Viajei para duas cidades litorâneas perto da minha cidade. Essas cidades são bem turísticas e havia muita gente lá, o meu gesso chamou muito a atenção das pessoas e adorei isso!! Foi um final de semana maravilhoso e gostaria de ter ficado mais tempo com o meu gesso branco!!

Content:
155 Pics 
41 minutes of Video

Videos and pics of: 

- Making the Cast
- Great toeplate
- Public Pics n Videos
- A lot of Crutches
- Perfect Feet
- Historic City in Brazil
- Moisturizing my toes
- Show my Face
- Close ups of my feet and cast
- French Toenails
- Little jump
- Perfect Cast
- Beautiful toes
- Massages my leg and my cast
- Climbing up stairs
- True Cast experience

*Do not download from mobile devices.