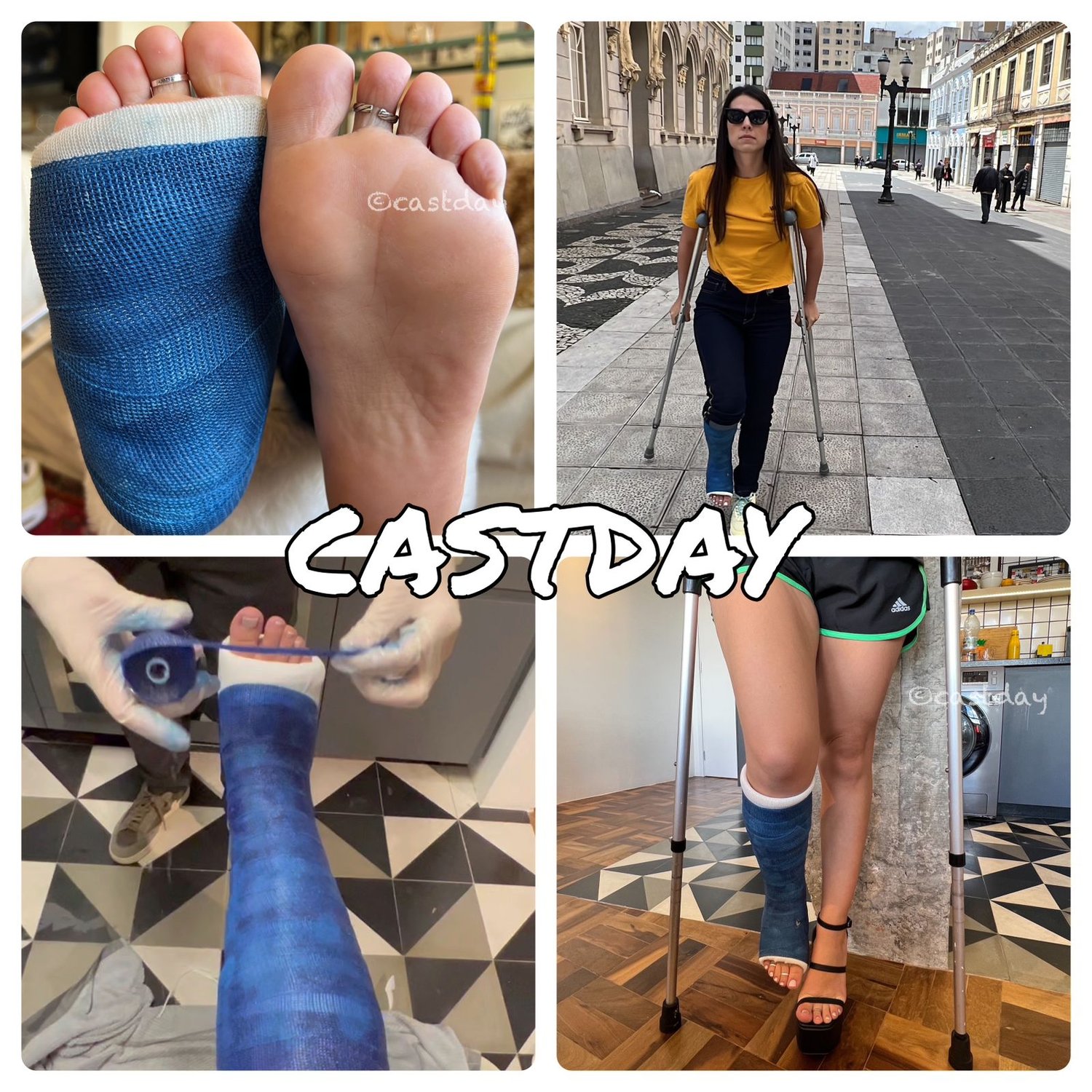 Perfect Blue SLC - 44 Min Video and 151 pics.
🇺🇸In this adventure Kitty uses a fiber SLC for the first time. This cast looks perfect and has an amazing color. Kitty is enjoying being in a cast more and more and getting this cast off was really sad for her. It was 3 days of many adventures with public photos and close ups of her perfect feet. It was so much fun using this cast that we produced too much material. We had to leave some videos and photos out, but we still have 44 minutes of videos! Be sure to put this album in your Castday collection!!!

🇧🇷Nesta aventura Kitty usa pela primeira vez um SLC de fibra. Este cast ficou perfeito e com uma cor incrível. Kitty esta gostando cada vez mais de estar engessada e tirar este gesso foi realmente muito triste para ela. Foram 3 dias de muitas aventuras com fotos publicas e closes dos pés perfeitos dela. Foi tão divertido usar este gesso que produzimos material demais. Tivemos que deixar alguns vídeos e fotos de fora, mas ainda temos 44 minutos de vídeos! Não deixe de colocar mais este album na sua coleção Castday!!! 

Content:
151 Pics 
44 minutes of Video

Videos and pics of: 

- Public Pics n Videos
- A lot of 2 types of Crutches
- Perfect Feet
- Cast socks
- Cast Shoe
- High Heels
- Wheelchair
- Pantyhose w/ Cast
- Show my Face
- Close ups of my feet and cast
- French Toenails
- Little jump
- Perfect Cast
- Beautiful toes
- Massages my leg and my cast
- Climbing up stairs w/ crutches
- True Cast experience

*Do not download from mobile devices.